Super Moderator
Super Moderator
Premium Supporter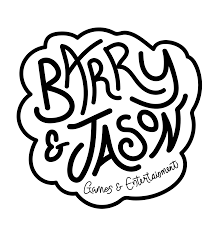 The game guys at Barry & Jason Games and Entertainment, official licensees for the hit comedy, have turned the hilarious movie, Anchorman, into a fun new adult party game.
Real Fake News? Have you ever tried to act like funnyman actor Will Ferrell's Ron Burgundy (
Anchorman
) character, who has the ability to read aloud anything no matter how strange or inappropriate, without pause or embarrassment? Now, the fun of Anchorman is available for everyone to play at home, as the game guys at
Barry & Jason Games and Entertainment
have launched an official, officially brash
Anchorman: The Game - Improper Teleprompter
.
In an age when terms like fake news are part of the real news, the straight-faced anchorman role is even more fun to play. The Anchorman game, (MSRP $24.99 for 2-8 players ages 17+) is an adult party game where players compete by sabotaging other anchors' news stories with ridiculous magnetic words and phrases to try and get them to laugh while reading the news.
To play Anchorman: The Game, players can assume the roles of the characters from the movie: Ron Burgundy, Veronica Corningstone, Brick Tamland, Brian Fantana, Champ Kind, Frank Vitchard, Wes Mantooth, and even his mother Dorothy Mantooth! The game, which features iconic art from Mattson Creative, includes magnetic score tokens of Baxter the Dog, Sex Panther, Lamp, and a glass of scotch. It also includes Whammy cards, which feature bits of story from the movie that randomly award points or mix-up the game play. Players keep time with the one-of-a-kind Sex Panther mechanical timer ("60% of the time, it works every time!").
By the Beard of Zeus! Ron Burgundy's official Anchorman party game is here and it is just as ridiculous as you can imagine. Your teleprompter has been sabotaged, so now you have to try and read the news with the straight face. But that's not easy when you're dealing with whale's vaginas, floppy...