Super Moderator
Super Moderator
Premium Supporter
We've been dutifully working on a new project for the past few months and we're excited to finally announce that we were approached to curate an expansive list of limited edition art for Disney in the United Kingdom with the fine folks at Eyeland!
This has been a pure passion project for us and we can't wait to help curate more art with a roster of artists we truly admire. Keep an eye peeled, as we'll be exploring Disney properties...and beyond!
For our first curatorial effort, we have eight eye-opening releases from Mark Chilcott! Mark is a massive Disney fan, and he's taken his digital art to a wondrous, new place with these Disney prints. Bright colors, bold imagery, and a deep love for all things Disney makes these prints absolutely magical.
Mark's prints are available NOW via Eyeland Prints by clicking on the button below.
Please note: Eyeland ships WORLDWIDE, with international shipping rates starting at ~$16!
Please don't forget to subscribe to the Eyeland newsletter for all the latest updates on their upcoming releases!
Thanks for the Adventure
by
Mark Chilcott
Fine art giclée
14 x 24 inches
Hand-numbered edition of 200
$45
Officially licensed by ArtLand Publishing & Disney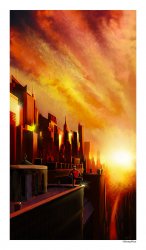 It's Showtime
by
Mark Chilcott
Fine art giclée
14 x 24 inches
Hand-numbered edition of 200
$45
Officially licensed by ArtLand Publishing & Disney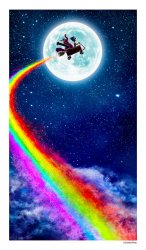 Take Her to the Moon
by
Mark Chilcott
Fine art giclée
14 x 24 inches
Hand-numbered edition of 200
$45
Officially licensed by ArtLand Publishing & Disney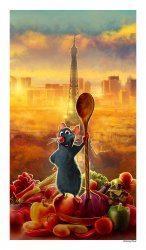 The Finest Chef in France
by
Mark Chilcott
Fine art giclée
14 x 24 inches
Hand-numbered edition of 150
$45
Officially licensed by ArtLand Publishing & Disney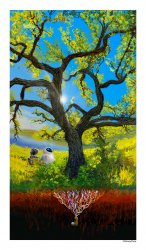 Down to Earth
by
Mark Chilcott
Fine art giclée
14 x 24 inches
Hand-numbered edition of 250
$45
Officially licensed by ArtLand Publishing & Disney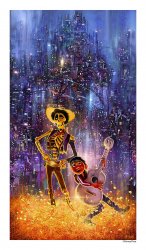 Seize Your Moment
by
Mark Chilcott
Fine art giclée
14 x 24 inches
Hand-numbered edition of 150
$45
Officially licensed by ArtLand Publishing & Disney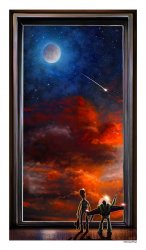 Reach for the Sky
by
Mark Chilcott
Fine art giclée
14 x 24 inches
Hand-numbered edition of 150
$45
Officially licensed by ArtLand Publishing & Disney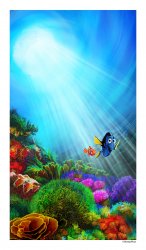 Find Your Happy Place
by
Mark Chilcott
Fine art giclée
14 x 24 inches
Hand-numbered edition of 200
$45
Officially licensed by ArtLand Publishing & Disney