Super Moderator
Super Moderator
Premium Supporter
The wait is over. The evil Hordak has finally arrived to Mondo's Masters of the Universe 1/6 Scale figure line. The leader of the Evil Horde, and former master of Skeletor, Hordak is one of Eternia's most infamous adversaries. Betrayed by his pupil, Hordak was then locked away in a different dimension ... only to soon escape and plot his revenge on all of Eternia. Bonus: Free shipping to US addresses!
Reimagining classic and contemporary characters for the modern collector.
mondoshop.com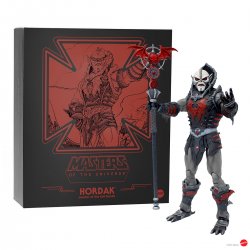 Hordak 1/6 Scale Figure
Artists: Brent Ashe, Emiliano Santalucia, Florian Bertmer, Hector Arce, Mara Ancheta, Matthew Black
$230
Standing 12" inches tall and featuring an awesome updated look to his armor and weapons, this figure is covered in rich detail. Hordak also comes with a removable cape, staff, crossbow, and 4 pairs of swappable hands.
Our Mondo Limited Edition arrives with accessories that nod to Mattel's Hurricane Hordak from the 1980s, including his Bat Wing Propeller and 3-Headed Thunderball Mace.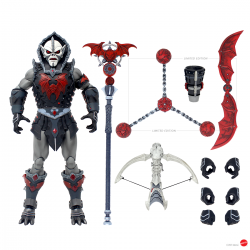 Hordak 1/6 Scale Figure - Limited Edition
Artists: Brent Ashe, Emiliano Santalucia, Florian Bertmer, Hector Arce, Mara Ancheta, Matthew Black
Edition of 1000
$240