Super Moderator
Super Moderator
Premium Supporter
Greetings, friends! This weeks release is sure to get any Spidey fans senses tingling as we showcase the fine artwork of
Mark Chilcott.
Mark explores an abstract perspective on two characters from the Marvel Universe featuring everyone's favorite web-slinger, Spider-Man and anti-hero from Hells Kitchen, Daredevil! In addition, he also gives us a gorgeous and colorful take with Spider-Man: Into the Spider-Verse, as we see Miles soaring over the beautiful backdrop of the city! All three posters come sized at 14" x 24" fine art archival Giclees and are printed on acid-free paper with archival inks that fans and collectors alike can hang on their wall and admire!
Marvel Art Series by Mark Chilcott
Go On Sale Tomorrow, 11/12 @ 1 PM ET in the GMA Shop!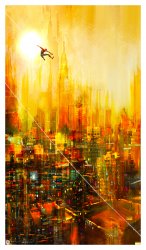 Spider-Man
by
Mark Chilcott
Numbered Fine Art Giclee (Hot Press Bright)
Edition of 75
Printed by Grey Matter Printing
$40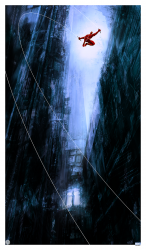 Daredevil
by
Mark Chilcott
14" x 24" Hand-Numbered Fine Art Giclee (Hot Press Bright)
Edition of 75
Printed by Grey Matter Printing
$40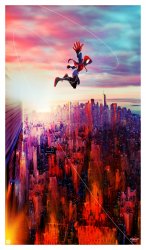 Spider-Man: Into the Spider-Verse
by
Mark Chilcott
14" x 24" Hand-Numbered Fine Art Giclee (Hot Press Bright)
Edition of 75
Printed by Grey Matter Printing
$40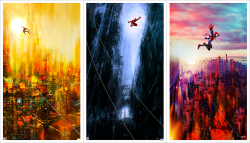 Matching Number Set
by
Mark Chilcott
14" x 24" Hand-Numbered Fine Art Giclee (Hot Press Bright)
Edition of 75
Printed by Grey Matter Printing
$110