Super Moderator
Super Moderator
Premium Supporter
Last year, we saw Marvel celebrate it's 80th Anniversary with the release of Marvel Comics #1000
, an
80-page comic book with 80 different creative teams. This massive undertaking featured some of the top artists in the industry and had them create unique variant covers. This week we are honoring 2 of these variant covers by producing them as 16x24 inch fine art prints! Our first artist in this weeks release is Italian illustrator and author,
Gabriele Dell 'Otto
and next up is Korean illustrator and concept artist,
InHyuk Lee
! We are so pleased to be releasing InHyuk Lee's art for the very first time who is well known for his impressive and exceptional digital illustrations.
Marvel Comics #1000 Variant Prints
Go On Sale Thursday, February 20th at 1 PM ET in the
GMA Shop!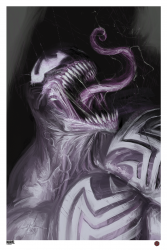 Marvel Comics #1000 Variant
by
Gabriele Dell'Otto
16" x 24" Hand-Numbered Fine Art Giclee (Hot Press Bright)
Edition of 150
Printed by Grey Matter Printing
$40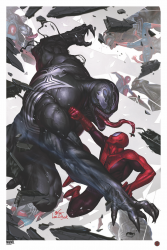 Marvel Comics #1000 Variant
by
InHyuk Lee
16" x 24" Hand-Numbered Fine Art Giclee (Hot Press Bright)
Edition of 150
Printed by Grey Matter Printing
$40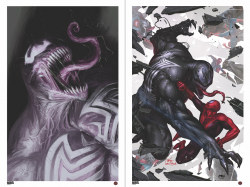 Marvel Comics #1000 Variant
Set by
Gabriele Dell'Otto
&
InHyuk Lee
16" x 24" Hand-Numbered Fine Art Giclee (Hot Press Bright)
Edition of 150
Printed by Grey Matter Printing
$75