Super Moderator
Super Moderator
Premium Supporter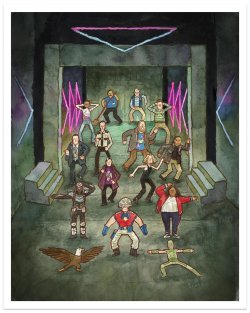 Artist: Scott C.
Title: "The Tasting of It."
Medium: archival pigment print
Edition: *TBD
Markings: hand-signed and numbered
Dimensions: 16" x 20"
$65.00
*Edition will be determined by number ordered during the sale period, available Monday, May 9th at 10am PT to Monday, May 16th at 11:59pm PT*
**Please allow 6-8 weeks for delivery**
"The Tasting of It." limited timed edition print by artist Scott C. for Spoke Art Gallery. Available exclusively at spoke-art.com.
spoke-art.com