Super Moderator
Super Moderator
Premium Supporter
GMA is very pleased to announce a new officially licensed, limited edition screen-print for the Paul Verhoeven 80's classic action film, "Robocop" by artist,
Ruiz Burgos
. We have been very impressed by Ruiz's work and were so happy to hear he wanted to create a poster for such a beloved movie of ours. It has been a pleasure working with him on this and we think he really captured Peter Weller's character as a true protector over the seedy dystopian backdrop of Detroit. There are 2 separate editions for this poster, a Regular & Foil Edition.
"Robocop" will be released Tomorrow, March 14th at 1PM (est).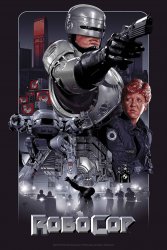 Regular Edition: 150/$45.00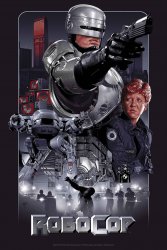 Foil Variant Edition - 100/$60.00
"Robocop" by Juan Carlos Ruiz Burgos
24" x 36" Regular Edition screen print - 150/$45.00
24" x 36" Foil Edition screen print - 100/$60.00
Printed by D&L Screen Printing