Super Moderator
Super Moderator
Premium Supporter
Greetings friends! We are very pleased to feature 2 pieces of brilliant art for the classic and modern covers for one of Marvel's most iconic Super-Hero's, Iron Man! This week's release shows Tony Starks first solo debut in The Invincible Iron Man #1 art by Gene Colan, Johnny Craig, and Mike Esposito from 1968 and The Invincible Iron Man #600 from world-renowned artist and writer, Alex Ross from 2018! Both covers depict a very classic look to Iron Man and what made him such a character favorite in the Marvel Universe but also show how his suit and appearance have evolved but worked perfectly for the error of their time! Both prints are fine art Giclees printed on acid-free paper with archival inks!
The Invincible Iron Man
Goes On-Sale Thursday, 7/2 @ 1PM ET in the
GMA Shop!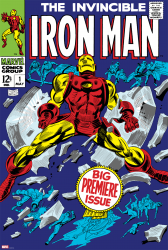 The Invincible Iron Man #1 (1968)
by
Gene Colan
,
Johnny Craig
, and
Mike Esposito
16" x 24" Hand-Numbered Fine Art Giclee
(Hot Press Bright)
Edition of 125
Printed by Grey Matter Printing
$45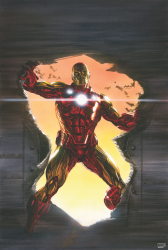 The Invincible Iron Man Variant #1 (2018)
by
Alex Ross
16" x 24" Hand-Numbered Fine Art Giclee
(Hot Press Bright)
Edition of 125
Printed by Grey Matter Printing
$45