Super Moderator
Super Moderator
Premium Supporter
Hey Folks! Hopefully, everyone is still hanging in there and keeping as distracted as possible. Now more than ever, seems like the time to catch up on a movie, a new show, or a good book to pass the time. With that said we think this might help, a little eye candy to feast on. This week we are offering 2 stunning Variant Covers for Venom #1 & #2, featuring two of Marvel's most unrivaled characters, Venom & Carnage by comic book artist, writer, and creator,
Tyler Kirkham
! These two, 16x24 inch fine art archival Giclees can be put together to make one "Marvelous" poster that would look great hung on your wall!

Venom Variant #1 & #2 by Tyler Kirkham Goes On Sale Thursday, April 02nd @ 1 PM ET in the
GMA Shop!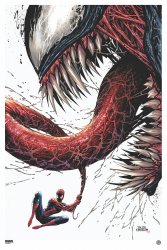 Venom #1 by Tyler Kirkham
16" x 24" Hand-Numbered Fine Art Giclee (Hot Press Bright)
Edition of 125
Printed by Grey Matter Printing
$40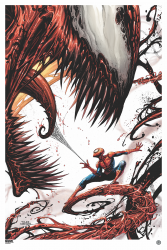 Venom #2 by Tyler Kirkham
16" x 24" Hand-Numbered Fine Art Giclee (Hot Press Bright)
Edition of 125
Printed by Grey Matter Printing
$40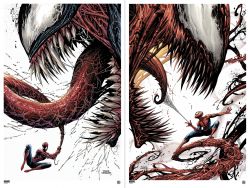 Venom #1 & #2 Set by Tyler Kirkham
16" x 24" Hand-Numbered Fine Art Giclee (Hot Press Bright)
Edition of 125
Printed by Grey Matter Printing
$75