Super Moderator
Super Moderator
Premium Supporter
Greetings! We were able to have UK based graphic designer and digital illustrator,
Doaly
put some time aside from all the gorgeous comic cover art he's been putting out for X-Men and Radiant Black and create this stunning Captain America: The First Avenger Poster! As we continue to celebrate Cap's 80 Years in Comics, we are pleased to feature Doaly's WW 2 propaganda style poster displaying a very stoic and patriotic Steve Rogers. This poster brings you right back to that war time period and who better to represent this than our favorite Super-Hero, Captain America and just in time for July 4th, too! This 18" x 24" Limited Edition Screen Printed Poster comes in a Regular & Variant Edition.
Captain America: The First Avenger Goes On Sale Tomorrow @ 1 PM ET. in the GMA Shop!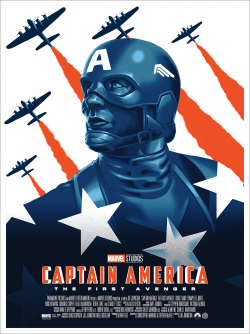 Captain America: The First Avenger Regular Edition by
Doaly
18" x 24" Hand-Numbered Screen Print
Edition of 125
Printed by
Vahalla Studios
$45
(8-10 weeks estimated shipping)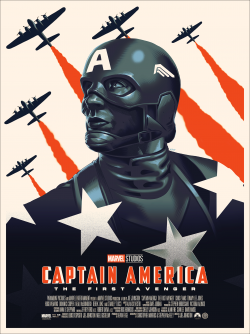 Captain America: The First Avenger Variant Edition by
Doaly
18" x 24" Hand-Numbered Screen Print
Edition of 125
Printed by
Vahalla Studios
$55
(8-10 weeks estimated shipping)
Captain America: The First Avenger Matching Number Set by
Doaly
18" x 24" Hand-Numbered Screen Print
Edition of 125
Printed by
Vahalla Studios
$100
(estimated shipping 8-10 weeks)