Super Moderator
Super Moderator
Premium Supporter
Today we are releasing the next batch of our recycled notebook series! Each pack contains two notebooks, one ruled, one lined, and features a cover made from one of our genuine print releases.
We also have an incredibly small number of hardback notebooks and sketchbooks, featuring the Vice Press logo, 240 ivory pages, elastic closure band, pen loop and gold ribbon marker
Available exclusively at Vice Press at 6pm BST/ 1pm EST on Thursday the 20th of May. www.Vice-Press.com.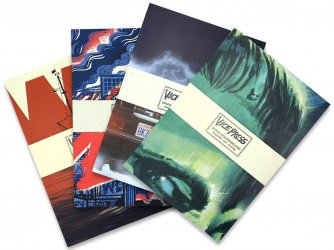 Pack of two A5 notebooks
Each A5 notebook features a randomly chosen design with a cover that has been produced from a trimmed down print from our collection of damaged and returned releases.
Each pack features one lined notebook and one plain notebook . Each notebook had 48 pages made using 90gsm recycled material. Each pack comes with a stamped belly band also made from an unused print!
Manufactured by Awesome Merchandise
£4.99 per pack / £12.99 x3 packs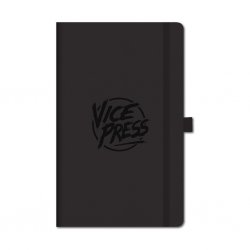 A5 Hardback Sketchbook
Embossed Vice Press logo and grey paper belly band.
Black hardback notebook with rounded corners.
240 ivory plain pages, elastic closure band, pen loop and gold ribbon marker
£14.99 each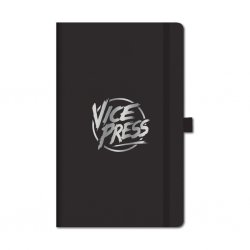 A5 Hardback Notebook
Silver foil Vice Press logo and grey paper belly band.
Black hardback notebook with rounded corners.
240 ivory ruled pages, elastic closure band, pen loop and gold ribbon marker
£14.99 each